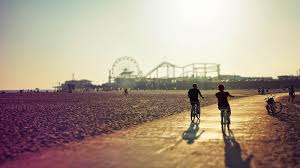 Socca är en underbar välsmakande, krispig crêpe eller pannkaka och det är det framställs genom att kombinera lika delar av kikärtsmjöl och vatten, blandat med lite olivolja och en nypa salt. Du kan använda mer vatten för att göra en tunnare crêpe-liknande socca eller tillsätta mindre vatten för att göra den tjockare.
Socca is a traditional street food dish from Nice, France. It's a quick and easy, savory crêpe or pancake made from chickpea flour. It is prepared by combining equal parts of chickpea flour and water, mixed with some olive oil and a pinch of salt. You can use more water to make a thinner crêpe-like socca or less water to make it thicker.
Socca är naturligt glutenfri och mycket proteinrik då den görs på kikärtsmjöl. Det finns oändliga topping kombinationer, både varma och kalla. Till lunch eller brunch gillar jag socca med grönsakssallad på toppen, garnerat med färska örter och olivolja. Socca funkar utmärkt som glutenfri pizzadeg (snabbt och enkelt, utan jäsning), men den är också tillräckligt flexibel för att rullas som en wrap eller burrito.
Socca is naturallu gluten-free and rich in protein as it is made of chickpea flour. There are endless varieties of toppings, both warm and cold. For lunch or brunch I like soccer with fresh vegetable salad on top, sprinkled with fresh herbs and oliv oil. Socca would make a great gluten-free pizza crust, but also it's flexible enough to be wrapped up like a wrap or burrito.